| | |
| --- | --- |
| Incomplete | Uneasy peace holds the three kingdoms on the island of Jewel together until a chain of events changes the kingdoms forever. A new king strikes a business deal—but does he mean it? A kingly trading partner is plotting something big—but against which kingdom? With steady trade practices and a dragon on their side, the kingdom of Apafeen feels prepared for anything the other two kingdoms throw at them… until the question arises: is Apafeen the threat? And what if rightfully so? |
Details:
Started in early 2015, updating sporadically. It was created as a writing/illustrating project to get the creativity flowing. It's book one of three.

Powered by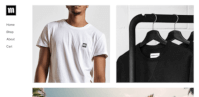 Create your own unique website with customizable templates.